We have recently become a distributor for Trends Collection of Promotional Products.  Their range is HUGE!  Everything from t-shirts, drink bottles, pens, sports gear to bags.  Every product can be customised with your company logo.  So many great ideas for gifts and promo products. 
Promo products are ideal for:
Giveaways with product purchases eg a free coffee mug with every tin of Coffee. 
Promoting your brand – pens with your logo on them, or magnets
Gifts for your valued customers to show your appreciation – Drink bottles, back packs
Events – custom printed drink cups, hats, bags for merchandise
Seminars – custom carry bags and pens to give to people
Sports teams – t-shirts, drink bottles, bags, towels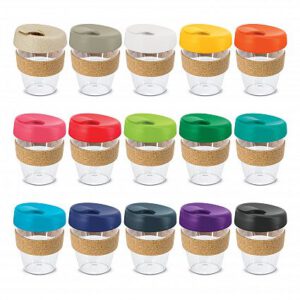 Minimums are not huge so if you are interested in a quote on any product, please contact us with your idea. 
What is very exciting for us is the short run printed paper carry bags.  We are constantly being asked for quotes on 100 printed carry bags, and now we can offer that service.  If you are interested in getting a quote for 100 carry bags – email us your logo and what size bag you want, and whether you want black, white or natural kraft.  We can give you pricing pretty quickly and the lead times are quick too (10-14 days!).  
To see the HUGE range of products, CLICK HERE to go to the Trends website.  If you see something you like, take note of the code and email this to us and we can give you pricing and minimum quantity runs.
As we know, Christmas creeps up pretty quickly so if you are wanting to do any promo products for Christmas gifts, I would suggest getting onto it early in the year so you are prepared and organised.  We always seem to run out of time in November and December, so start thinking now about ideas for gifts for your valued customers.