Description
SUPERIOUR GREY ACRYLIC PERMANENT BONDING TAPE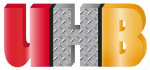 Construction:

Red PE Plastic Release Liner.
Modified Acrylic Coating
Grey Foamed Acrylic Substrate (Soft /Medium Density)
Modified Acrylic Coating
FEATURES:
Excellent UV, Moisture & Weather resistance.
Operating temperature resistance between – 30°C to + 120°C.
Good conformability & compressibility for uneven surfaces.
Excellent resistance to most solvents, chemicals & cleaning agents.
Absorbs dynamic stress loads & accommodates degrees of differential expansion between different substrates.
The 1918 is designed for high temperature operating for short periods at +232°C, if correct cleaning procedures are followed.
No corrosion or deformation.
COMMON SUBSTRATES:
Plastics
Glass
Metals & Powder coated products.
Laminates
Excellent on all High Surface Energy surfaces.
A primer is recommended on Low Surface Energy surfaces.
TYPICAL APPLICATIONS:
Excellent for bonding dissimilar materials such as laminates, metal & plastics.
Permanent joining of metals in textured surface applications.
Used for metal, plastic trim & panel mounting in the Automotive, Marine & Construction markets.
Mounting of architectural hardware – decorative trim, glazing bars & profiles.
Ideal for metal to metal bonding where grey colour is unobtrusive, also used on PVC extrusions.
Excellent for die cutting required shapes or profiles
If the size and thickness you are after is not listed, please contact our customer service for a price and availability.